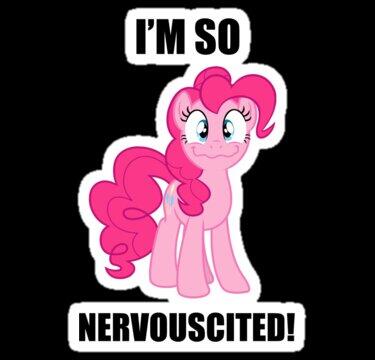 Yep! This is so me right now!
Right now I am sitting down being lazy watching Numbers and eating cherries.
Around 9 something this morning the doorbell rang and there was a police-like knock on the door. I ran…lol! walked down the stairs yelling "I'm coming!"
Who was there…DHL. I got scared, nervous, and excited all at the same time because I knew that in the slender envelope the tall sexy chocolate man was carrying = my life beginning in 23 days.
What's in the envelope?
Official letter from QSI
Confirmation Letter of Invitation from the Chinese Gov't.
Name List of the Invited
Chinese Working Permit
Below you will find a series of pictures that depict how I'm feeling at the moments. I will number and explain based on the numbers. lol!
#1.
#2.
#3.
#4.
#5
#6
Excited about this expact life that I'll be living.
OOOOOOOOH EEEEEEEM GEEEEEE! My brain is running around in my head. I'm going absolutely crazy with all the paperwork and other stuff I have to accomplish in 23 days.
uuuuuuuuuuuggggghhhh…what in the world have I DONE?! China?! Jesus be a fence and a gate, because I have NO idea what I've done.
*screaming* I've signed the contract and it can't be undone! I have no money!! WTH!
Breath Marla breath…what's done is done already. You'll be ok.
YAAAAAAAAAAAAAASSSSSSS!!! I'm really about to do this. I was BORN to win! I'm a winner with a whole new zip code!
lol…I've gone through all of these emotions since March. The only thing I really haven't done is cried yet.
well…23 more days of these feelings until I get a set of new ones. lol
~Love, Peace, and SOOOOOUL!!!
—
Meri Jaan
Twitter – @merijaanblog
YouTube – MeriJaanBlog
FB FanPage – Meri Jaan Blog
Periscope – @merijaanblog