Welcome to my journey of dating abroad, something new that I started to do.  If you're just starting to read my saga you may want to be begin with  Dating Abroad Pt. 1 , Dating Abroad Pt. 2, and Dating Abroad Pt. 3
---
So my last dating abroad update was 16 April and a LOT has happened since then.  First let's talk about the fact that ex-NB (Naija bae) called me the other day. When his face popped up on my phone I was walking up a million zillion steps to my flat, I was hella tired, and I had to prepare for a dinner party that was going to be taking place at my flat in less than 3 hours.
He came with BS!
What happened between us?
I was so confused and had to stop mid-taking my shoes off. I had to ask him to repeat his question. Not only did he repeat the question he told me that "I didn't like the way our last conversation ended. You rushed me off the phone so I never called again."
I didn't what to do and before I knew it a laugh escaped.  It was loud and came from the depth of my soul. I'm sure that if anyone was home I would have be disturbing them horribly.
But I was in a utter state of confusion.  It's like I could feel the blame coming on.
So I asked for further explanation. According to him the following hurt his feelings:
 Me rejecting his "proposal"
The fact that during our last phone call I asked why he was even calling and stated that nothing more would happen based on his JW status and wanting me to convert
The line went silent and I told him "I'm sorry that you feel that way." He thanked me and said that he would call me later.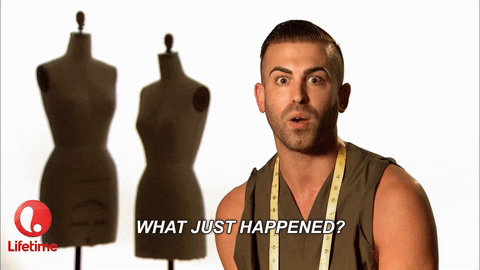 So I'll let that sink in and continue with my saga.
Tinder
Whoever came up with this app?! Tinder's moto is "Swip. Match. Chat" and that's what I did.
I joined the wonderful world of Tinder not looking for a hook-up but understanding that everyone isn't where I am.
So what the hell was I looking for?
conversation
a few dates
getting some new people in Abuja and the surrounding area.
Let the games begin!
Since rejoining the world of Tinder (yeah I used that just back in 2007 and 2014) I've had the following matches.
Nigerian entrepreneur – Not quite sure to this day what this guy did, all I know is that when we took the conversation off line he got really personal very quickly.  One thing I don't do is to tell people where I work. Not only that we got matched while I was out of town and he was slick rushing me to get back before he went on other dates. NEXT!
Ghanaian Rasta – This encounter was very nice.  I met this gentleman while in Ghana and we went on a date…dinner and drinks.  He only lives in Ghana for 3 months out of the year and is a contractor in an European country.  Our conversations were nice and he wanted to be exclusive, but I realized that I didn't want to do another LDR (long distance relationship).
Ghanaian Professional basketball player – two words… TOO YOUNG!
Nigerian ______ – The blank is because I don't know what he did. He was living a TRUE hustle life and I don't really think he was on the up and up.  I will say that he was sexy as all get out and I don't even go for light skinned brothers.
Nigerian Reporter – The guy is not what I was expecting.  When we took the conversation off line again I was in Ghana.  We talked about the world of travel and how hew grow up most of his life away from Nigeria as a DK (diplomat kid).  When he called, he had a mixture of a Naija/British accent but would say some things in Italian. This man, I soon found out, was a SERIOUS linguist.  This one here….just might be a keeper.
To be continued…